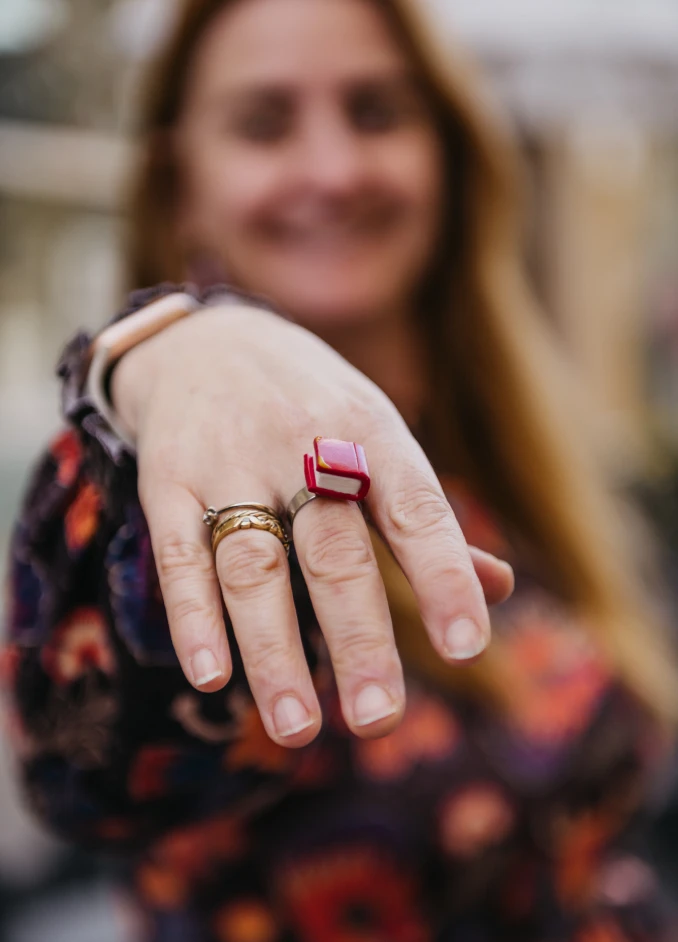 A woman, mother of two incredible children, and the creative mind behind this exciting venture in the hospitality industry.
Loly was born in Tíjola, in the province of Almería, where she decided to study Art History and leave home, only to return later and purchase a bookstore. This chapter of her life was something she immensely enjoyed.
From a young age, she has always been an avid reader. That is why being in contact with books and stationery materials was extremely gratifying for her.
Sin duda, ser librera es una ocupación que amó.
Over the years, with the goal of bringing the family together, she sold her bookstore and moved to Cádiz.
After a sabbatical year, she decided to embark on a new professional adventure, this time in a café where her love for books wouldn't be lost. She named it La Lectora.
This was a great challenge, as she had never before worked in the hospitality industry.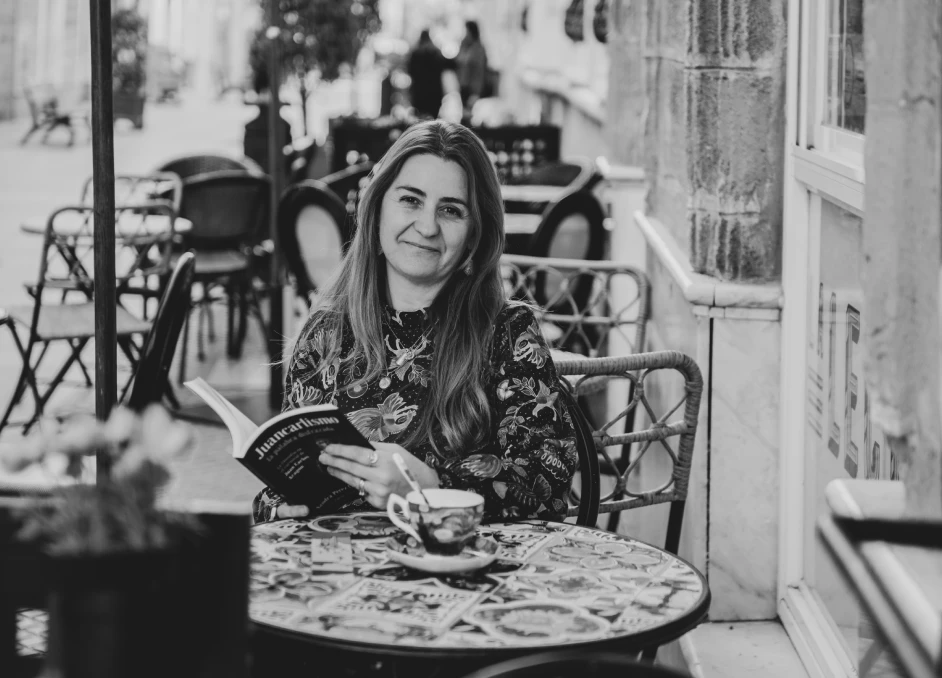 With a lot of dedication, effort, trial and error, and the willingness to explore new ways of working, we managed to meet the challenge.
This was possible thanks to my family and the wonderful team we have formed at La Lectora.
In our cafe, the books, the letters and art play a central role, just like coffee, the tea, the cakes and many others delights that make up our extensive menu.